Never forget your reading glasses again
Slip them in your pocket or bag, hook them to your keychain or wear them around your neck. They'll be there when you need them.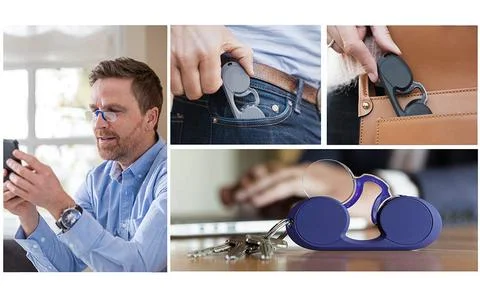 Less bulky for more comfort
Nothing on your ears, nothing in your hair, only 6 grams on your nose. An optimal comfort is ensured thanks to the absence of arms and the supple nosepiece (hypo-allergenic).

How do they work?