Automatic 360 Rotating Adjustable Garden Hose Watering Lawn Sprinkler
Automatic 360 Rotating Adjustable Garden Hose Watering Lawn Sprinkler
Lawn Automatic Water 360 Rotating Sprinkler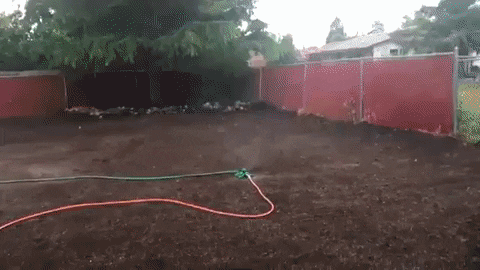 Do you have dead spots on your lawn?

Want to harvest the largest and juiciest crops this year?

Introducing the 360° Automatic Spinning Lawn Sprinkler that rotates automatically for efficient water irrigation. Save water and time with this fast-spinning sprinkler that shoots far.

The water-saving device is designed to save water by adjusting the water density, size, and scope. This lawn sprinkler uses less water to spray larger areas while being completely leak-proof.

A unique spray pattern simulates rainfall that spreads maximum coverage for up to 3,000 sq. ft. without any missed spots.

Transform a brown, patchy lawn to a lush, green grass meadow! Also perfect for watering your backyard garden so you can harvest large vegetables and juicy fruit crops.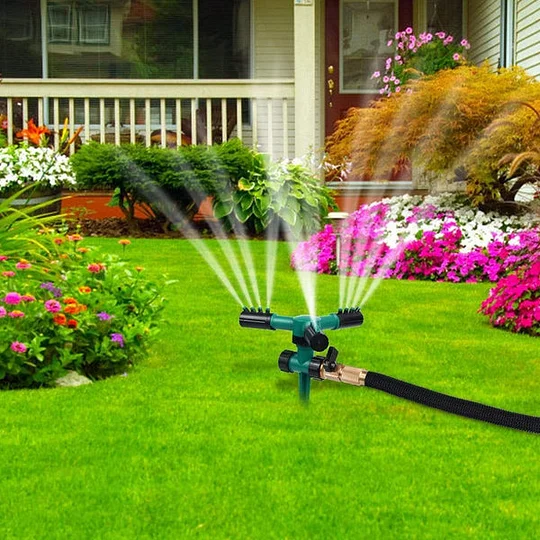 Features:
STABLE & DURABLE
Compared with the butterfly base lawn sprinkler, the In-Ground water garden sprinkler lengthens the stick to be inserted deeper into the ground and get more stable in bad weathers of rain, wind, and snow. Made with high-quality ABS which allows ensuring sturdy and constant use,stable performance, long service life, non-toxic and tasteless; internal thread allows sealing tightly and securely.

EASY TO SETUP AND USE
Just connect water joint to the connector and tap. Automatic constant 360 degrees rotating spray without other auxiliary power equipment. Just by the pressure of household water supply to achieve automatic garden/lawn irrigation. The sprinkler can be used in a couple of pedestals to irrigate more areas.

SAVING YOUR TIME
Automatically Water Irrigation System -Automatically rotating arms angle can be adjusted 45 - 90 degrees to control spray speed and direction, take better care of each piece of soil moisture that provides even coverage, efficient and quick, saving you time and water.

MULTI-PURPOSE
The lawn sprinkler can lawn irrigation, garden watering, roof cooling, Like any good summertime sprinkler, it can also be used for kids' playtime. let it spin, and let your kids funny play!

Package List
1 PCS water Sprinkler