Compact Household Vacuum Sealer Packaging Machine
Compact Household Vacuum Sealer Packaging Machine
Don't cry over the sour salmon!
You dug through the freezer just to find out that your favorite salmon has gone bad. Your heart is broken but there is nothing you can do besides throwing it away.
Don't let that happen again. Preserve your food longer by vacuum sealing it with our Compact Household Vacuum Sealer Packaging Machine.
Vacuum sealing food preserves it 3 to 5 times longer than food stored in plastic containers or bags as it deprives oxygen which mold and bacteria need to grow.
Vacuum sealing food tastes better as it holds in the moisture, juices, and flavor of the food. You will notice the difference in taste.
Vacuum sealing foods protects them from freezer burn that occurs when air comes into contact with water crystals around food. Freezer burn ruins the taste and texture of the food.
HIGHLIGHTS
✅ Save Money & Our Planet: Reduce food wastage by preserving it longer. This saves your money and saves our Planet as it cuts down the carbon footprint on the supply chain.
✅ Longer Freshness: The new version of our Vacuum Sealer Packaging Machine comes with Dual-Pumps providing twice the vacuum power, keeping your food fresh for even longer. It is also equipped with 3 adjustable heat levels for sealing a wide range of sealer bags.
✅ More Organized: Vacuum sealing food takes up less space in your refrigerator and make it more organized.
✅ Compact Design: Our Vacuum Sealer Packaging Machine functions just as good as larger vacuum machines but it is much compact for easier storage and better portability.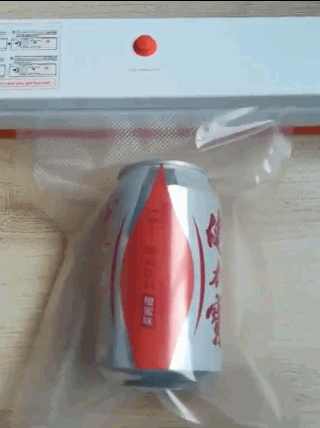 New version with Dual-Pumps, twice the vacuum power!
SPECIFICATIONS
Size (approx): 14.5" x 2" x 2" (36.5 x 5.5 x 5cm)
Voltage: 110v/ 220v