Cute Dog Costume Santa Role Play Pet Clothes - Pet Christmas Clothes
Cute Dog Costume Santa Role Play Pet Clothes - Pet Christmas Clothes
🎃Super cute Santa rider design gives your pet a cheery companion and adds to all your pet's festive fun.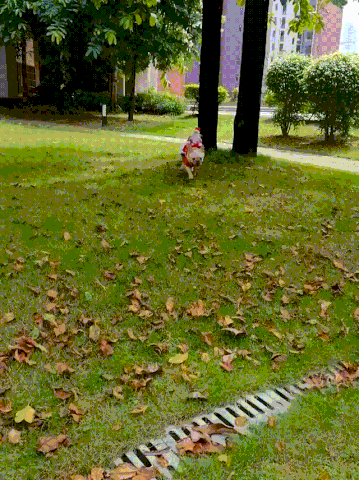 🎍Full body design turns your pet into a walking companion of joy! With hook-and-loop fasteners at the neck and belly, you don't have to worry about their comfort, either. Just adjust the fit and let them relax to spread cheer during the holidays.
🎄Precautions
Designed for short-term use under close supervision. Always supervise your pet to ensure they do not damage or ingest the product. May contain small parts. Not suitable for children. Inspect regularly and replace any parts if they become damaged. For a perfect fit, please measure your pet carefully when selecting a size from the "Size" tab. Size recommendations for each breed are only guesses, as no two dogs are exactly alike.

🎉Warmth and protection from the cold
Pet clothing is an important basic function to keep warm, which is also an important reason for the rise of pet clothing, in the cold winter, although the pet has body hair can be cold, but after a long time with people, pets, their own body temperature regulation ability greatly reduced, it is easy to catch a cold, wear pet clothing can play a good warmth effect.

Buy one for your dog immediately
🥂Please follow the size to choose for your pet
❤Cute and beautiful
Pet lovers always like to dress up their baby pets beautifully, and pet clothes are certainly an essential decoration. Wearing fashionable and beautiful clothes, it can immediately become a lovely thing that pleases its owner. Pet clothing is people's warm care for pets, to meet the needs of people's emotional entertainment in life, breeding an increasingly rich pet clothing culture.