Dancing & Talking Cactus Toy
Dancing & Talking Cactus Toy
IT REPEATS EVERYTHING YOU SAY WHILE DANCING!
💖This Dancing cactus doll will dance to your rhythm, repeat your voice, creates a pleasant atmosphere and its appearance will attract your kids' attention.🤩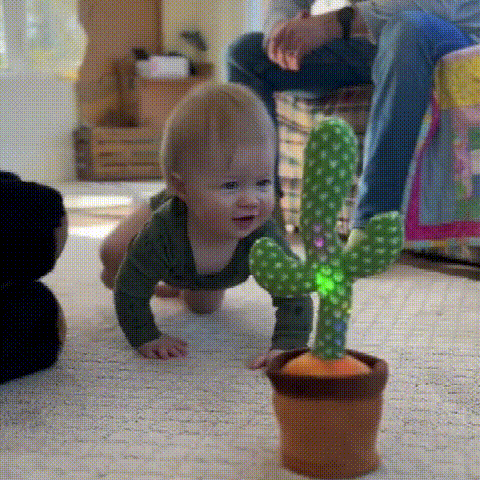 💖Put on some batteries, push the button on the cactus and it can sing, twist, dance and repeat what you say.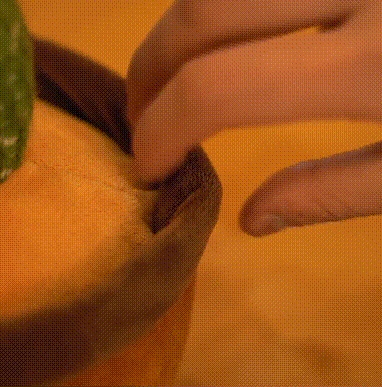 ✨Put this little trendy cactus in any room and people of all ages are sure to love it! This is the best musical toy for kids . It's in the shape of a cactus in a pot and it has a silly smile that is sure to make everyone smile.🤣
✨When opened, this little cactus will dance to the tune and show off its incredible dance moves and repeat the words you or your child says to help them learn to speak.😍
💥What is the size of this dancing cactus toy?🌵Its size is 32 cm long and weighs around 210 gms.
🌻We recommend dancing sunflowers,This is a FUNNY TOY, It can sing and dance with saxophone,but only its own songs built in,Special design and excellent performance will bring you endless joy.
Features 
⭐ATTRACTIVE: The Dancing Cactus Toy is an incredibly adorable plushie in the shape of a cactus! It has a very friendly face that would definitely entice anyone of all ages! Your kids can definitely have a lot of fun with their new, spiky friend! 
⭐MUSICAL: The Dancing Cactus Toy actually knows how to have a lot of fun! It dances around in a circle and even wiggles its arms in delight. It can play 120 different songs that are definitely going to bring in a lot of fun and laughter into your home!
⭐PORTABLE: The Dancing Cactus Toy is quite lightweight and can definitely be taken anywhere it needs to go! Its portability feature is definitely very important when it comes to keeping your kids entertained in the car or at home.
⭐NON - TOXIC MATERIAL: Made from soft plush, non-toxic material which is safe for children.
⭐Perfect gift for birthdays, children and adults will love them for sure. It can be hard looking for hours to find a gift for your lovely little ones, trust us we've been there.
🌵Looks great as an ornament, but plays music and transforms into a cool singing-dancing Cactus. Truly unique when the Cactus Plush starts its party piece and starts twirling and dancing with your favourite tune. 
Package included:
1*Dancing Cactus
Batteries (Not Included )