Description
Relieve boredom,
encourage exercise,

...and provide your pet with
an

interactive

experience!
Worried your Pet is not getting the right exercise? Give your Pet a fun way to exercise! This real-looking fish toy is a crowd-pleaser not only for pets but for humans as well!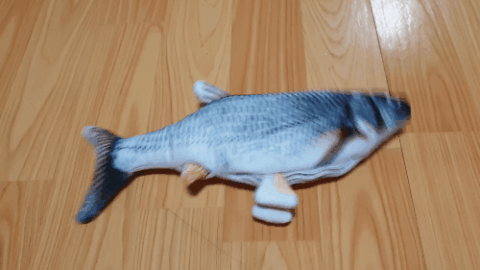 This pet kicker toy flaps to life once playtime begins! It teases your furry baby and moves in a wiggling & intriguing way for your pet to kick & play!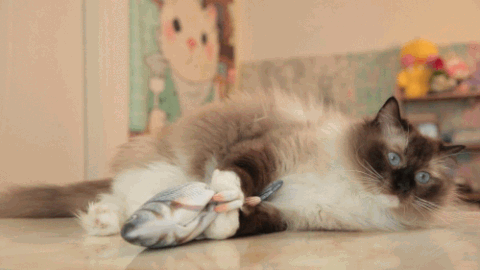 Your pet will enjoy endless hours of playtime, alleviating boredom & loneliness when you are away from home!


Life-like Fish - The Floppy Fish Toy moves like a real live fish. It dances on its own once it is switched and it is motion activated so once your pet will play with it, it will start flipping on their own.


Safe & Non-toxic - We always make sure that all our products are safe for your pets, this fish toy is made of PP cotton and short plush that protects your pet's teeth & paws when biting, scratching, or kicking this adorable fun toy.


USB Rechargeable - The Floppy Fish Toy is rechargeable, saving you money and can hold a charge for hours. Leaving your pet with a long enjoyable and entertaining fun time. For every 1 hour full charge time, it supports 12 hrs of playtime and 10 days of battery standby time.
Motion Detection - This smart fish toy has a motion detector that will move every time it is played and stops when it is not, to save battery life. So you don't have to worry about it turning it off.
Washable - Our cat's fish toy is very convenient to clean. The motor can be easily detached for you to wash this toy after days of playtime and fun!


Package Includes:

1 x Floppy Fish Toy (30cm)
1 x USB Cable