Pet Hair Removal Sticky Brush
Pet Hair Removal Sticky Brush
Keep Your Furniture And Clothes free From Your Pet Fur!
Dogs and cats shed fur regularly. However, as much as you love your furry pal, you may not always love how their hair attaches to your sofa, bed, or carpets. No matter how hard you try, your cat's hair will never leave your clothes alone.
Our Pet Hair Remover is genuinely an easy-to-use tool when it comes to cleaning dog and cat hair. The brush will easily remove hair from any smooth surface. Its lightweight design will help you remove lint and fur with comfort. You can apply it to your furniture and clothes.
Efficient Pet Hair Remover-

Our Dog Hair Remover

adopts the latest electrostatic adsorption design, makes it easier to remove the pet hair and dust. Works wonders at keeping these furry places free of unwanted fur, hair or lint.
Reusable-

No need to constantly replace sticky paper rolls like the traditional lint roller. Our Cat Hair Remover does not require sticky paper or a power source. You can use Pet Hair Remover For Furniture over and over again, saving money from buying refills.
Cleans Up In Seconds-

No need to manually remove fur from the lint brush after use. Just dip the brush into the self-cleaning base a few times, and Fur Remover

will be clean and ready to use right away.
Perfect For Travelling-

Keep your clothes free from lint and fluff while you are out on a holiday adventure. The travel-sized Pet Hair Remover Brush will easily fit in your purse, bag, or car compartment.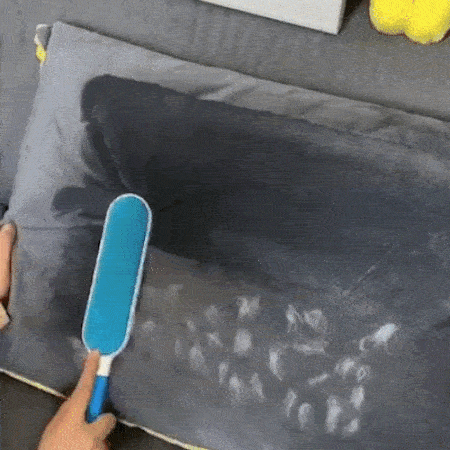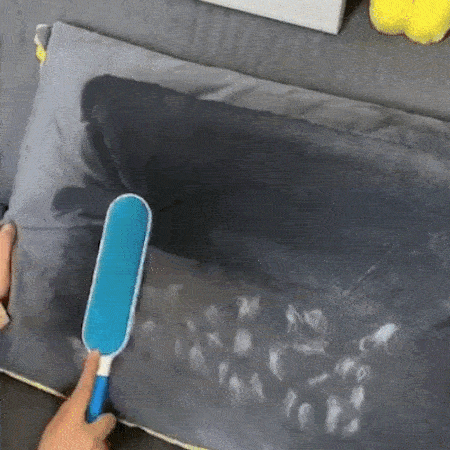 Self-Cleaning Base
When the base becomes full, take the cap off and empty the collected fur, hair and lint into a waste bin, then you can reuse it again.
Functional Handle
Grab your fur remover brush by the comfy handle and start brushing away un-wanted fur. Brush against the grain on textured surfaces
Multipurpose
In addition to removing pet hair from clothes, you can also use it on linens, sofas, bed sheets, pillows and car seats.
Eco-Friendly
Our pet hair remover has made of eco-friendly material. It is non-toxic and durable, contains 50% recycled plastic.