Pet Rope Ball Outdoor Training Toy, Clean Teeth, Exercise Body, And Relieve Anxiety
Pet Rope Ball Outdoor Training Toy, Clean Teeth, Exercise Body, And Relieve Anxiety
About this item
HIGH QUALITY--This dog's chew toy is made of imported TPR material, it adopts a reinforcement design and comes with a cotton dog bite rope, which can resist the dog's long time biting.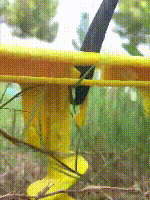 PERFECT DESIGN--This is a multifunctional toy for dogs to play outdoor.

It integrates the functions of tug-of-war, squeaking, leaking food, molar and dog chew cotton rope

, which brings a more happy experience to medium and big dogs.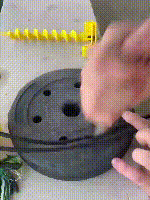 EASY TO USE--Fixed the tie-out stick on the outdoor lawn or the ground, and directly leave the molar ball for the dog to play. When you go to the park and go play soccer with friends, it's steady and has a great grip on your dog. As this toy consumes a lot of the dog's energy, so that we recommend the dog play 20-30 minutes each time, then the dog can walk itself.
HEALTHY DOG TOY--Dogs often play with this toy outdoor, Which can fully expend excess energy, clean teeth, improve IQ, exercise body, and relieve anxiety.