Small Animals C&C Cage Tent, Breathable & Transparent Pet Playpen Pop Open Outdoor/Indoor Exercise Fence, Portable Yard Fence for Guinea Pig, Rabbits, Hamster, Chinchillas and Hedgehogs
Small Animals C&C Cage Tent, Breathable & Transparent Pet Playpen Pop Open Outdoor/Indoor Exercise Fence, Portable Yard Fence for Guinea Pig, Rabbits, Hamster, Chinchillas and Hedgehogs
Upgraded Product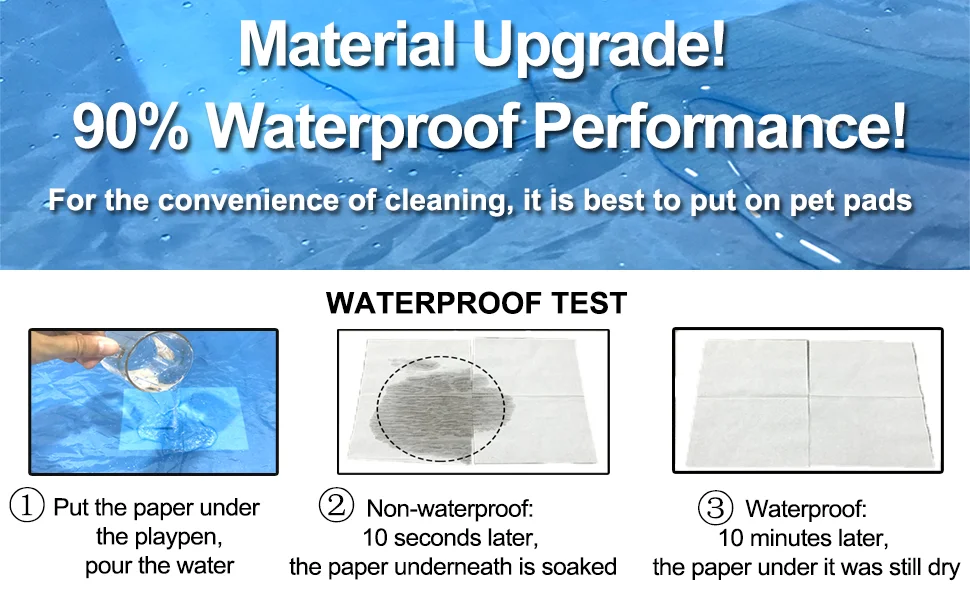 Many consumers have feedback that it is even better if the bottom of the product improves the waterproof performance.
So Amakunft has improved this product. We changed the material at the bottom of the product to something like a raincoat and an umbrella, which greatly reduced the water permeability at the bottom.(Currently, other similar styles are still not waterproof, and water will pass through the bottom within 10 seconds)
We have improved the waterproof performance of BLUE.
For easy cleaning, we recommend using it with bedding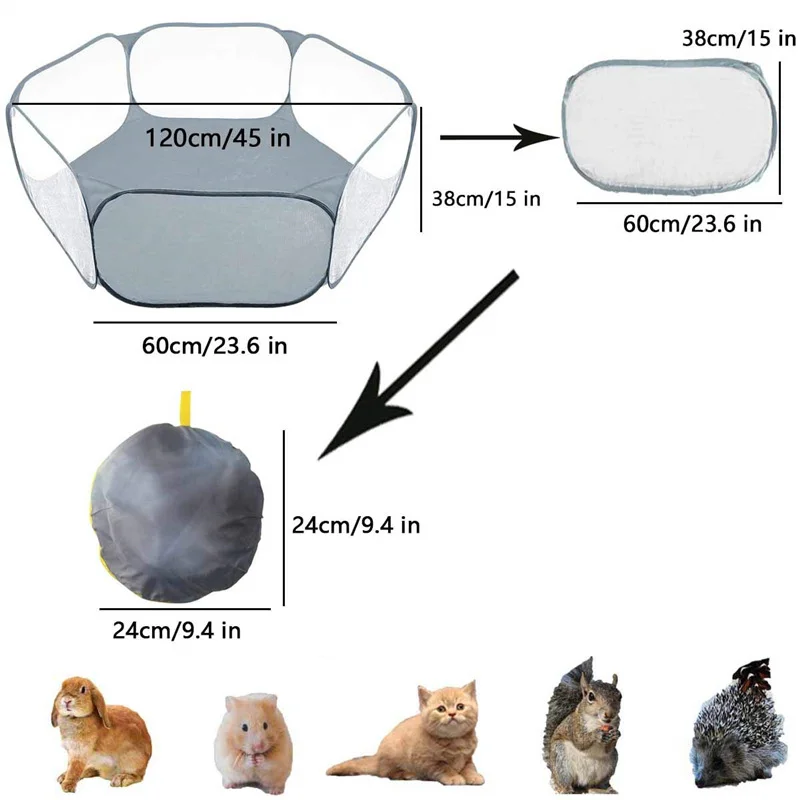 PLEASE READ
The height of the side is 38cm (15in), and if your pet likes to jump and climb, it needs your supervision.

This is a product created to facilitate interaction with your pet. It is not a cage for trapping pets.

A limited area that allows you to interact with your pet.

Pets have the instinct to escape the strange environment, you could put its food bowl and toys in it, which can reduce its escape.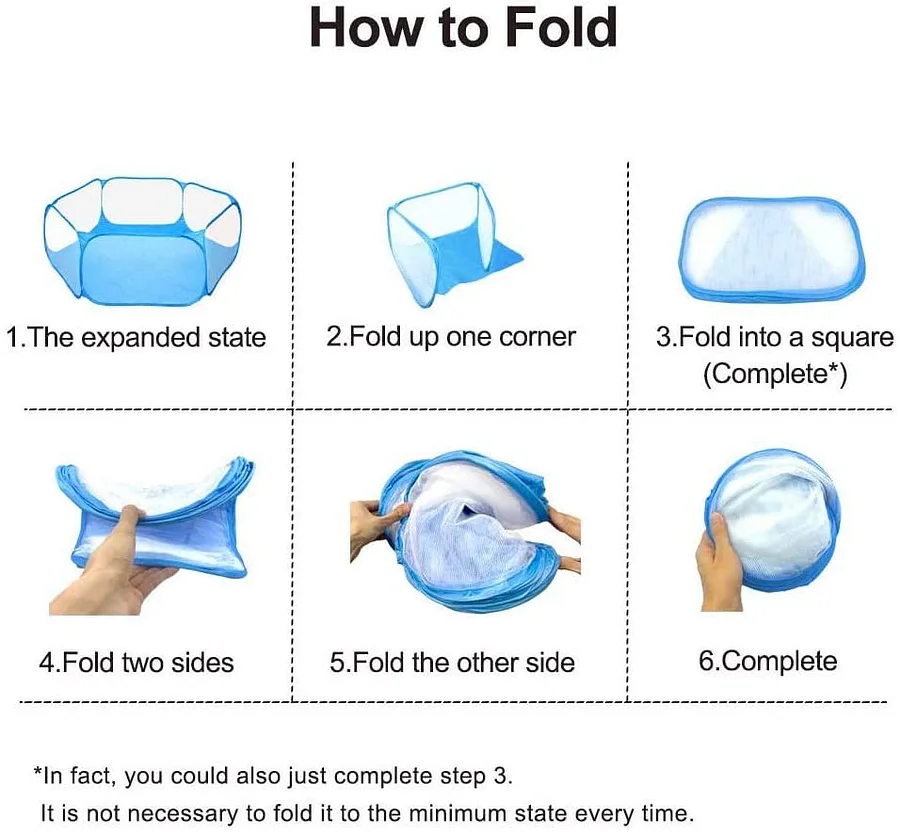 OPEN IN 1 SECOND
It doesn't require complicated assembly, you could immediately create an playpen for your pet.

When you need to clean the cage, you could put the toys in the fence for pets.

This is a perfect pet playground. You can fill it with toys your pet likes.
IT WON'T TAKE UP SPACE
The color of the bag is random!

Product Optimization: Based on customer feedback, we added a handle that can be hung on the hand and hung on the hook. (We are constantly improving, just to give you a better experience)

After folding, it is the same size as the palm. Fold it up when you don't use it.

When you go out with your pet, you can take it in your hand, or put it in your backpack.
AS LIGHT AS AN APPLE
Weight: 11oz (About 300g)

Put it in your schoolbag, it won't bring you any burden.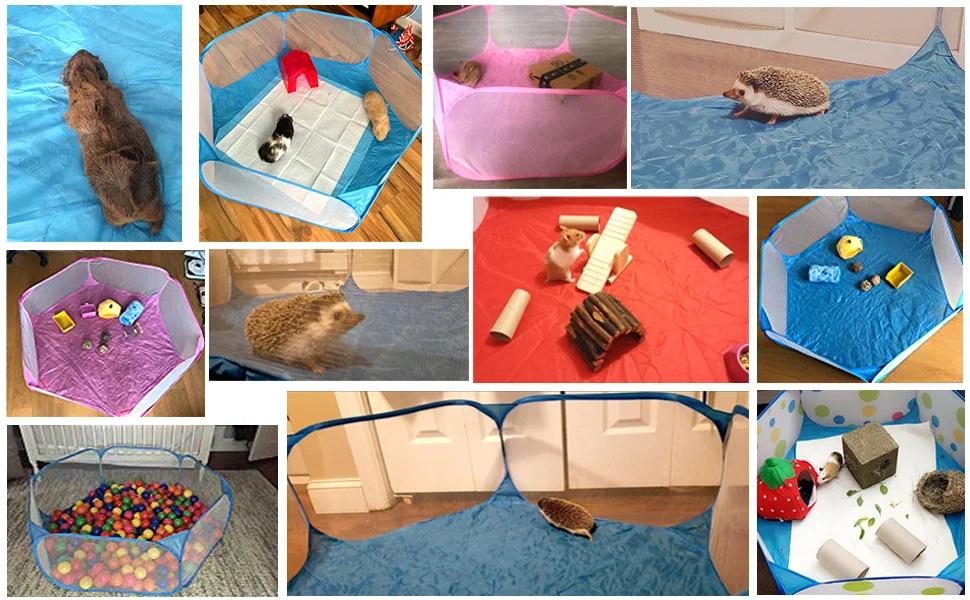 SUMMARY OF ADVANTAGES
Please Note: It can quickly create an interactive area between owners and pets. It is a place where pets play games. If they are unattended, pets may skip the game fence. We recommend that your pets be monitored at all times. you could put its food bowl and toys in it, which can reduce its escape.

Transparent & Breathable: You could watch your pet at any time and play with him/ her. Breathable design ensures the circulation of the playpen.