Solar Powered Mole Deterrent Spikes Ultrasonic Groundhog Gopher Vole Deterrent for Lawn Garden Yard
Solar Powered Mole Deterrent Spikes Ultrasonic Groundhog Gopher Vole Deterrent for Lawn Garden Yard
Solar Powered Mole Deterrent Spikes Outdoor Ultrasonic Groundhog Gopher Vole Deterrent for Lawn Garden Yard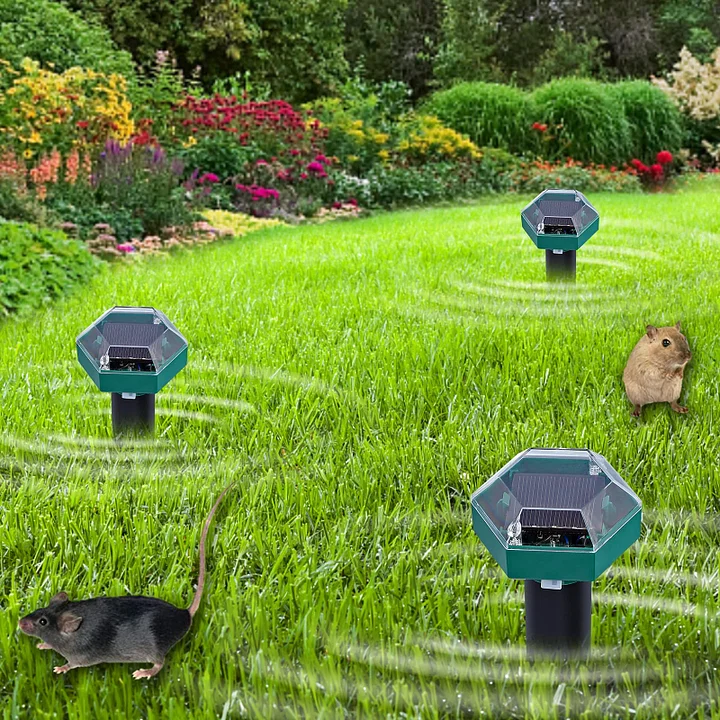 Features:
Safe & Humane - Solar Powered Mole Deterrent Spikes keep moles at bay by emitting sonic pulses. They will never injure any animal in any way.
Best Quality - Vole Deterrent are of high grade, waterproof and reusable. Whether it is high temperature, wind blowing, snowy and other environments do not affect its working.
Easy to Install - No wiring or external electricity required, just insert MorTime Solar Powered Mole Deterrent Spikes into the ground and press the button, they start to work immediately. In general, it takes 2-4 weeks to drive all the moles, voles and gophers away from your garden.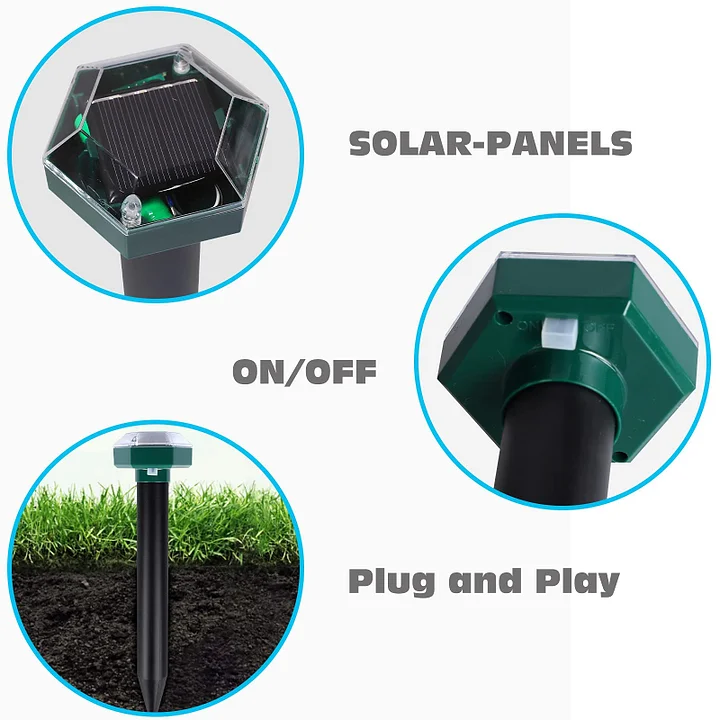 Efficient - Solar Powered Mole Deterrent Spikes stakes emit 3-4 seconds sonic pulses for every 30 seconds, which can penetrate the soil. It is highly irritating to moles, voles, gophers and any other underground pests.
Lasting - With rechargeable battery, fully upgraded solar panels convert sunlight into electricity faster and more efficiently. Solar Powered Mole Deterrent Spikes can keep working for 8 days after 4-hour solar charge.